Jackets for Tungsten Carbide Nozzle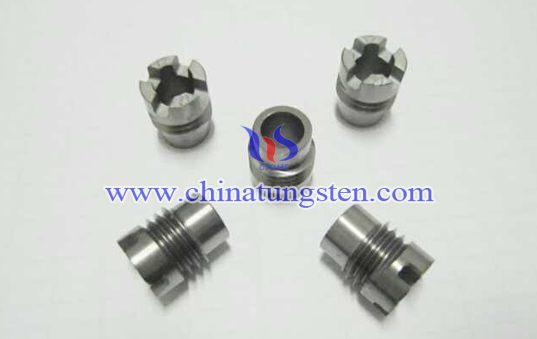 There are various kinds of tungsten carbide nozzle jackets including: steel jacket, acetal jacket, aluminum jacket and brass jacket.
Our competency:
On material, we do not use recycled crushed alloy powder. Stable material chemical compositions are to make sure that each nozzle is of quality.
On manufacturing, compression moulding technology is to make sure compact texture with minimum and smallest porosity.
On sintering, more than 20 hours process from heating to cooling and well-controlled sintering equipment are to guarantee nozzle hardness and strength.
On structure designing, we optimize structure parameter to achieve even wear during sandblasting which fully increases nozzle service life.