tungsten carbide solid cone nozzle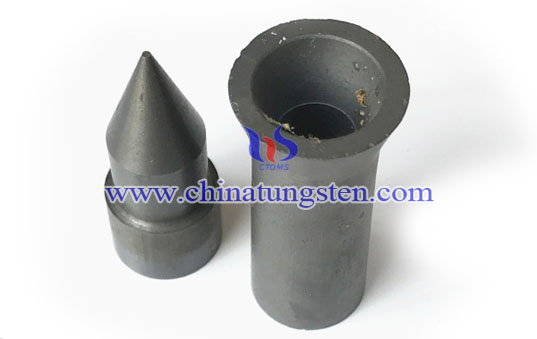 The atomization of tungsten carbide nozzle distributes on average, the angle of jet is 30° - 120°, and the drop arrayed by size in ascending order. Owing to its special design of vane, which is suitable for some area requires covered by atomization, the system can be control precisely. Its sustaining flow is 0L/min - 1000L/min, common sizes are 1/8inch, 3/8inch, 1/4inch, 3/4inch, 1/2inch, 1inch, 1.5inch, 2inch, 3inch, pressure is 0MPa – 15MPa, and has several modes such as external thread connection, internal thread connection, ferrule fitting connection, folder connection, welding solution and flange form connection, etc. Therefore, it can be widely used in surface solutions like the phosphorization metal parts, high pressure cleaning, PCB cleaning, cooling and so on.
Tungsten carbide solid atomizing nozzle can spray atomization on given surface, which can be specifically divided into two types. One is simple straight, and its spraying angle is below 15°and similar to straight line spraying. Therefore, the longer spraying distance, the impact is more powerful. It can be widely used in cooling, cleaning and fireproofing. The other one is set rotating vanes inside and its angle of atomization can reach 50°-120°. But it is lacking in impact so that often used in dustproof and humidification. In a word, tungsten carbide solid atomizing nozzle usually has wider size and can be applied in vapor atomization.