Tungsten Carbide Thread Nozzle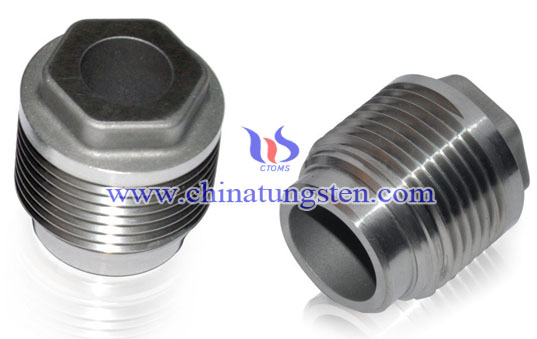 Tungsten carbide thread nozzle with a threaded nozzle selection of materials is generally YG6, YG8, YG11 and YWN8. Having high hardness Tungsten carbide nozzles, wear resistance, strength and toughness, heat resistance, corrosion resistance and a series of excellent performance. Compared to conventional nozzles,Tucarbide thread nozzle increased their ability to lock replacement and more convenient. Under the pressure of the liquid, pressed Tungsten carbide thread moves to increase the locking capability, the nozzle itself will not emerge. In addition, the nozzles are consumable parts, wearing parts, although Tungsten carbide superior performance, but still need to replace the normal wear and tear, threaded connections make it faster and more convenient replacement.Tungsten carbide thread nozzle shape and size can be processed in accordance with the special requirements of the customer drawings.
Tungsten carbide thread nozzle is typically used on drills, drill bits and can clean the bottom of the excavation, strong wear resistance, long service life. Mainly used in chemical, food, machinery, metallurgy, construction and other industries milling, rust, cleaning, spray and so on. Existing more than 800 kinds of specifications, cement dust and other polluting factories operating environment of choice for environmentally friendly products dust decontamination, various atomization chip size and shape is accurate, fine atomization, complete combustion, fuel oil-fired boiler for heating furnace , industrial furnaces and other special-purpose furnace and so on.